The Hydraulic Ratpaktm is a self-containedmulti-purpose forced entry/rescue kit. Fourengineered tools are powered by a compact,reliable battery-powered hydraulic pump. Theindividual tools can be quickly attached ontothe hydraulic hose and are immediately read,for use. The system is controlled by a handheld remote control unit.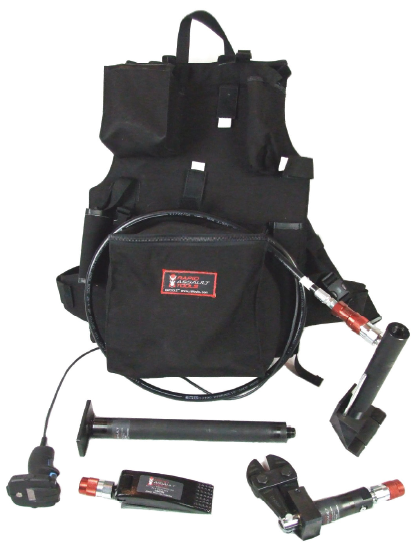 Kit information
Multi-purpose hydraulic entry/rescue kit consists of door pusher, jamb spreader, bolt cutter andlow-profile spreader. All tools are powered by remote-controlled, battery hydraulic pumpAll tools are visible and easily accessible in custom engineered backpack. Tools can be removed andused in any order depending on the missionump remains in pack ready for immediate use. If desired, pump can be quickly removed and carrieor tremendous mobAll tools include quick disconnect couplers for fast tool changesKit includes two batteries, charger and carry bagKit weig43 bs(20 Kg)not including charger and second batteryKit dimensions: 25 inches x 18 inches x7 inches(64cm x 46cm x 18cm)Operating temperatures: 5-122F(15-50'O)
The Ratools Battery-powered entry/rescue kit includes the following tools:
Door Pusher:
Tool quickly and quietly forces doors inward defeating locksets and deadbolts. Four inches of powered travel ensures your mission is successful. Tool includes rear strike plate to improve setting the tool into the door jamb. Manufactured from high strength, heat treated steel and coated in tactical black for extremely long service life. Hydraulic quick coupler included.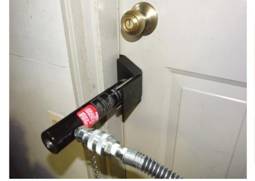 Jamb Spreader: RatSpreader™
To spread door jambs, simply install extension rod onto top of Door Pusher. Tool now can easily spread door jambs for a very quiet entry to minimize property damage. Rotate adjustment rod in or out depending on size of doorway.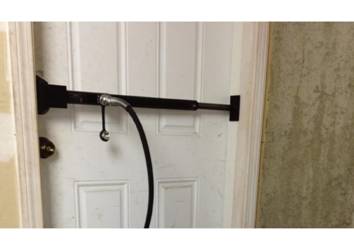 Remote cutter:
Hydraulic bolt cutter quickly and quietly cuts through padlocks and chains to get the job done. Cutter is small enough to work in tight locations yet offers same cutting capacity as our 24″ full length cutters. Hydraulic quick coupler included.
Low Profile SpreaderDilator: for window frame, door and trunk lid opening.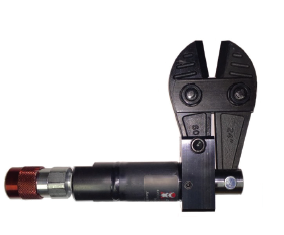 Spreading wedge: RatWedge™
1 Ton spreading wedge makes quick work of opening security doors and gates, reinforced windows, truck lids, etc. Design is perfect balance of compact size and high capacity. The RatWedge™ provides over 3" of powered travel and creates 1 ton of spreading force.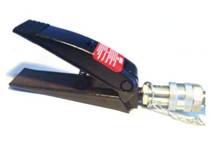 Battery Powered Pump:
Hydraulic pump: 18VDC NiMh battery, 10,000 psi pressure, EU certified. Pump remains in backpack during use to minimize set up time. All tools are quickly accessible in rugged, custom backpack.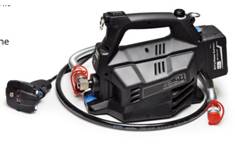 Hand held remote includes integrated safety feature. No tool movement until operator pushes advance or retract button.
Pump includes battery level indicator allowing for mission readiness.
Tools are conveniently carried in a custom, heavy duty back pack constructed with:
Adjustable padded shoulder straps and adjustable padded hip belt
Semi-rigid backing material for strength and comfort
Loop handle on top to lift pack