• 1 control box for all devices:
• Drive unit with Powercutters
• drive unit with ring saw
• drive unit with chain saw
• drilling motor
Can be used on 230 Volt and 400 Volt - 480 Volt networks
• One main drive unit - three applications
• Cut- off saw 400/ 400B
• Ring saw 400
• Chain saw 400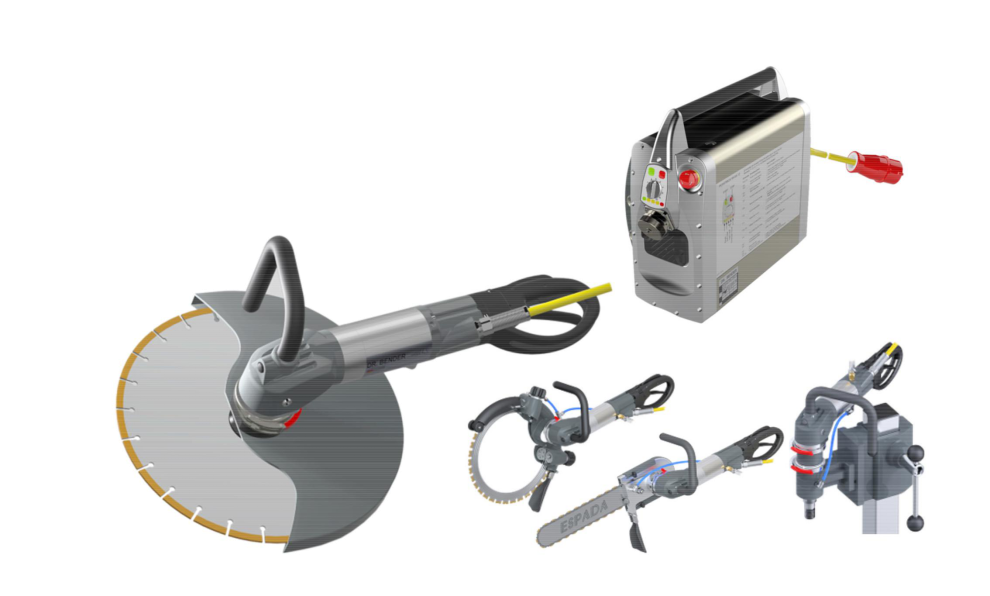 With this system, the cost will be almost halved .
Volume and weight are considerably lower, for an easier and space-saving transportation.
• Drill motor - compact and powerful up to 1000 mm bore diameter
No more cumbersome hydraulic solutions. A lightweight and flexible high-frequency electrical system for the construction industry.
• Innovative HF systems by Dr. Bender
• Versatile, quick setup
• lower cost
• Quick change of rotation, no tools required
• Patented, wear-free magnetic clutch